Dreamstar Construction is one of the most prolific ICF insulated concrete foundation contractors in New Jersey specializing in "Green Home Construction" Services utilizing BuildBlock ICF Insulating Concrete Forms to pour the strongest, most energy efficient concrete foundations in New Jersey as well as complete ICF Insulating Concrete Home Construction Services. Select Your City Below.




Green Construction

For The

Blue Planet

Foundation Companies in New Jersey: ICF Concrete Foundation Contractors : Insulated Concrete Foundations: ICF Concrete Home Construction; ICF Concrete

Dreamstar Construction

(800) ICF-2773

Content Copyright 2011. Dreamstar Construction LLC. All Rights Reserved.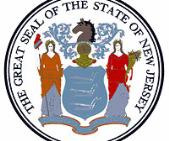 Our service area includes but is not limited to the fine cities and towns on this page. Dreamstar Construction serves most of the state of NJ. If your community is not listed here, please feel free to give us a call. Our friendly staff will assist you with any questions you may have.

Thank You,

         The Management

As Always... We Thank You For Your Patronage!

Dreamstar ICF Concrete Foundations

ICF Insulated Concrete Foundation in New Jersey