Dreamstar Construction provides expert commercial office building construction in New Jersey as well as complete commercial building renovation and restoration services. Call Dreamstar Construction today to make your business' dreams come true!

Dreamstar

"The Commercial Building Experts in New Jersey!"

Dreamstar Commercial Construction Contractors

A Sampling of Dreamstar Construction's Commercial Building Pictures

Highly Experienced Commercial Construction Contractors in New Jersey

Green Construction

For The

Blue Planet

Call Dreamstar

1 (800) 423-2773

Content Copyright 2014. Dreamstar Commercial Construction. All Rights Reserved.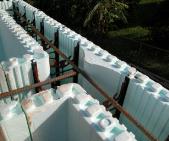 Dreamstar Construction     *    New Jersey's Most Trusted Commercial Construction & Renovation Contractors    *     1 (800) 423-2773




Click on Images To Enlarge View

Dreamstar Construction is building several state-of-the-art tanning salons for Mike "The Situation" Sorrentina and his family.

As one of the best commercial construction contractors in New Jersey specializing in complete commercial office building restoration services, Dreamstar Construction has created yet another masterpiece to enhance the business community in the great state of New Jersey. Call Dreamstar Construction for all your commercial building needs in "The Garden State".

Call Today To Create Tomorrow

Dreamstar Construction provided expert office building renovation services in New Jersey for The Jewelry Exchange including gutting and rebuilding the interior of the new location complete with custom cabinetry to display their fine works of jewelry art. The Jewelry Exchange was looking for one of the best commercial construction contractors in New Jersey whom would pay attention to the finest detail in every aspect. Choosing Dreamstar Construction to showcase their business was a great idea and Dreamstar exceeded their expectations from ceiling to floor.