Westgate Construction provides expert ICF Insulated Concrete Home Construction in New Jersey as well as ICF Insulated Concrete Foundations for the most durable, energy efficient home construction services available.

Raising The Bar

Westgate Construction ICF Concrete Homes

A Sampling of ICF Foundation & Home Construction Projects

New Jersey's Most Experienced ICF Builders for Homes & Businesses

Green Construction

For The

Blue Planet

Call Westgate

1 (800) 423-2773

Content Copyright 2017. Westgate Construction. All Rights Reserved.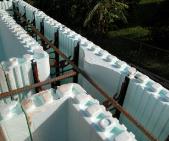 Westgate Construction     *    New Jersey's Most Trusted ICF Insulated Concrete Home Construction Contractors    *     1 (800) 423-2773




Click on Images To Enlarge View