Dreamstar Construction is one of the most highly skilled roofing contractors in the great state of New Jersey. As a fully licensed roofer with over 15 years of experience beautifying homes and businesses, Dreamstar strives everyday to be the fastest, most efficient company in the industry. This page is a small sample of the cities and towns served. If you don't see your city or town listed below, please don't hesitate to pick up the phone and give us a call as we most likely service your area and our large territority is ever expanding. Thank you for visiting us online.




Green Construction

For The

Blue Planet

Massachusetts (MA) - Connecticut (CT) - Rhode Island (RI) - New York (NY) - New Hampshire (NH) - Vermont (VT) - Maine (ME) - Pennsylvania (PA) - New Jersey (NJ)

Dreamstar Construction

(800) ICF-2773

Content Copyright 2011. Dreamstar Roofing. All Rights Reserved.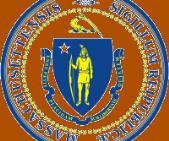 Our service area includes but is not limited to the fine cities and towns on this page. Dreamstar Construction serves most of the state of NJ. If your community is not listed here, please feel free to give us a call. Our friendly staff will assist you with any questions you may have.

Thank You,

         The Management

As Always... We Thank You For Your Patronage!